Queensway celebrates the launch of Point A Hotels
On Thursday 23rd March 2017, Queensway celebrated the launch of their new hotels brand Point A Hotels with a party at the brand new Point A Hotel in London Shoreditch. It was a fantastic celebration with a welcome address by Naushad Jivraj, CEO of Queensway Group, a live music set by TV host and DJ Maya Jama, drinks provided by London Fields Brewery, tours of the shiny new hotel rooms and an auction of a piece of art designed on the night by local illustrator Vic Lee. The proceeds of the auction went to Shooting Star Chase. Read more about our partnership with this worthwhile cause here.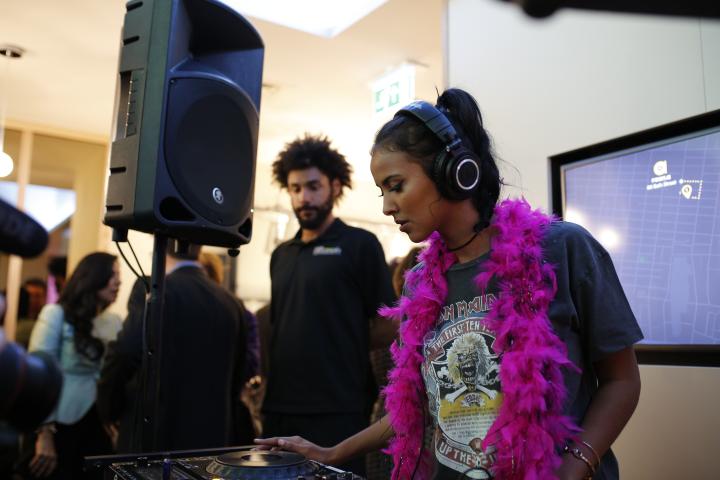 Historically at Queensway, we have been hotel developers and operators focused on delivering a great customer experience but reliant on partnerships with international hotel brands to deliver the marketing and bookings. Therefore, the shift to conceiving, designing and launching our own brand is a real milestone. Point A Hotels was born from the insight that, as a budget hotel, we're not the final destination for our guests, we're a facilitator along the way. From that insight we created our brand promise: "Everything you need, to set you up, for what you've come to do".
Point A Hotels offer guests an affordable way to enjoy the city at their doorstep. Our Hypnos beds guarantee excellent sleep, the power showers get you ready,  free WiFi helps you stay connected and our teams sprinkle the magic of Queensway's heartfelt hospitality. 
We were thrilled to celebrate the opening of our hotel in London Shoreditch and the official brand launch with all those who have been part of the journey from conception to implementation of Point A Hotels.